Key Trends and Opportunities in the Global Satellite Industry
01 June 2023, 12:00 CET
Online Conference Presented by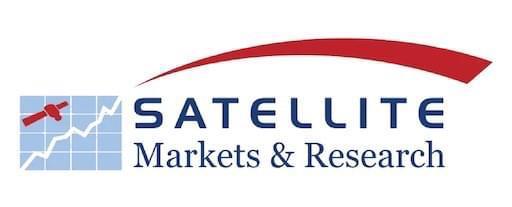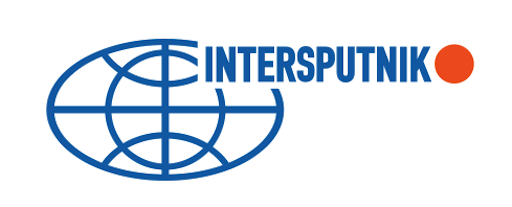 Born on 7 March 1969 in Moscow. In 1994 Ms. Drozdova graduated from Moscow State Academy of Printing Arts. In 1996 she earned an MBA degree in Finance from Kennedy-Western University (USA). In 2012 she graduated from the Higher Business School of Moscow Technical University of Communications and Informatics majoring in "Corporate Management in Telecommunications". Ms. Drozdova holds a DBA degree. In 2019 she graduated from the Graduate School of Management and Innovation of Lomonosov Moscow State University under the programme "Corporate Entrepreneurship, Innovation and Startup-Instruments for Corporations".
From 1994 to 1995 she was employed as Senior Expert of the Department of Strategic Research at Stolichny Bank (Russia).
In 1998 Ms. Drozdova joined Russian Satellite Communications Company (RSCC), where she dealt with corporate finance, headed the marketing division, and in 2005 became Deputy Head of Business Development Service. In 2008 Ms. Drozdova was appointed RSCC Deputy Director General for Business Development in charge of marketing, sales of the company's services, and public relations.
From 2009 to April 2021 Ms. Drozdova held the office of the Chair of the Operations Committee of the Intersputnik International Organization of Space Communications. Since 15 June 2021 Ms. Drozdova has been in office as Intersputnik Director General.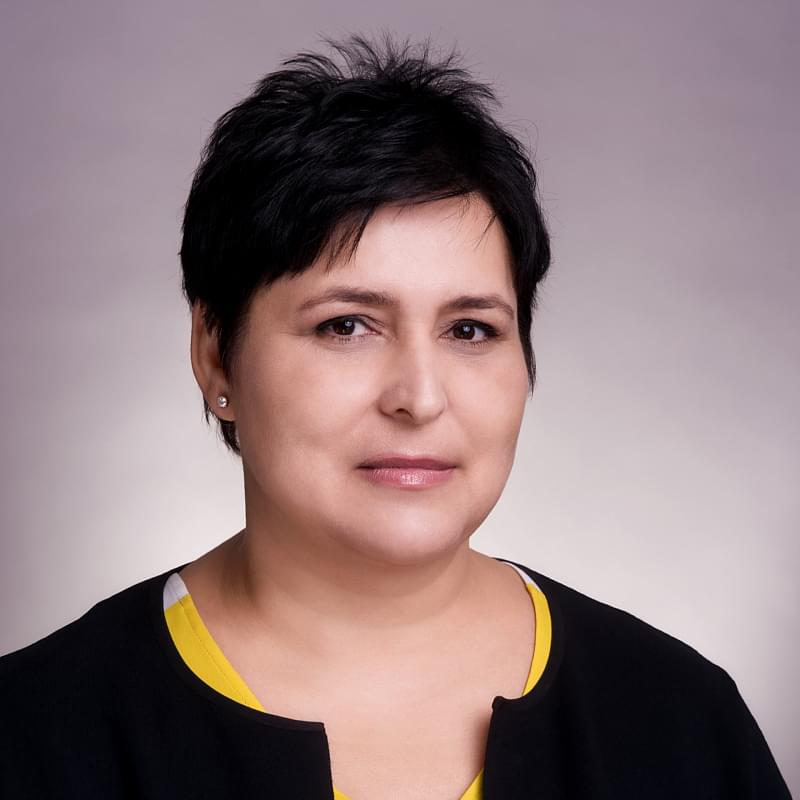 Andrey Kirillovich joined INTERSPUTNIK International Organization of Space Communications as Director of Strategy, Marketing and Business Development in July 2021 to take responsibility over the organization's strategy development and implementation, marketing and PR activities. Besides this he is responsible for expansion to new markets and development of new business initiatives.
Before that for almost nine years Andrey was working in Russian Satellite Communications Company (RSCC), a leading regional GEO satellite operator, as Director of Integration Services and Turnkey Projects. In RSCC he was engaged in turnkey solutions and services on the international markets. In his role Andrey has developed a portfolio of satellite communications and broadcasting services to enhance RSCC position at regional vertical markets all across the globe.
Prior to continuing his career in RSCC Andrey was Regional Sales Director in VT iDirect, Inc., where he managed sales and marketing of iDirect VSAT products in Russia and CIS countries. During almost six years in iDirect he brought this technology vendor to leading positions on VSAT market in the region.
Before iDirect Andrey spent seven years in RSCC at various sales positions, where he was responsible for sales of satellite bandwidth to international customers in EMEA and Asia regions.
Andrey holds Ph. D. degree in Economics from Moscow Technical University of Communications and Informatics.
He is also a member of the Advisory Board in Via Satellite Magazine – a leading media in satellite industry.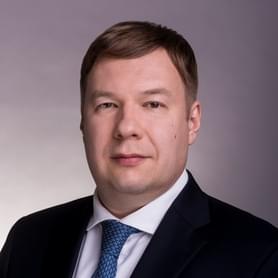 Virgil Labrador is the Editor-in-Chief of Los Angeles, California-based Satellite Markets and Research which publishes a web portal on the satellite industry www.satellitemarkets.com, the monthly Satellite Executive Briefing magazine and occasional industry reports called MarketBriefs. Virgil is one of the few trade journalists who has a proven track record working in the commercial satellite industry. He worked as a senior executive for a teleport in Singapore, the Asia Broadcast Center, then-owned by the US broadcasting company CBS. He has co-authored two books on the history of satellite communications and satellite technology. His articles have appeared in numerous publications including the Encyclopaedia Britannica. He holds a Master's in Communications Management from the University of Southern California (USC). He can be reached at virgil@satellitemarkets.com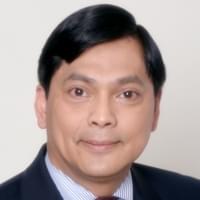 Jose del Rosario is a senior member of the consulting team of NSR (an Analysys Mason company) where he focuses his research on quantitative modelling, data verification, and market forecasting for the commercial and government satellite communications sectors. He conducts ongoing research with specialisation in policy analysis, economic indicators, regulatory initiatives and end-user demand trends. In addition to authoring numerous syndicated reports in his areas of focus, Jose has been involved in a wide range of strategic consulting projects. He has advised clients on market trends, implications, and strategies on such diverse topics as high throughput satellites (HTS), hosted payloads, wireless backhaul, SCADA/M2M/LDR and multi-mission satellite programmes.
Jose worked with Frost & Sullivan as Program Leader of the Mobile Communications Group, as Senior Analyst & Program Leader of the Satellite Communications Group, and most recently as Country Manager for the Philippines. Other experience includes being the Development, Outreach & Communications Specialist at the U.S. Agency for International Development (USAID) in the Philippines where he contributed to USAID/Philippines' various programmes in energy, environment, health, education, economic development and governance. He was also the Public Affairs Officer of the European Commission's Delegation in the Philippines, co-managing the Commission's programmes on economic co-operation and development assistance. He performed economic and political risk assessment of the Philippines and ASEAN, for use by Delegation officials in the Philippines and in the Commission's headquarters in Brussels. Jose also worked as a congressional aide for the Malaysian Embassy and as a telecoms legal researcher for Irwin & Lesse in Washington, D.C. Jose holds a Master of Arts degree in Applied Economics from The American University, and a Bachelor of Science degree in Political Science/International Relations from the University of Santa Clara.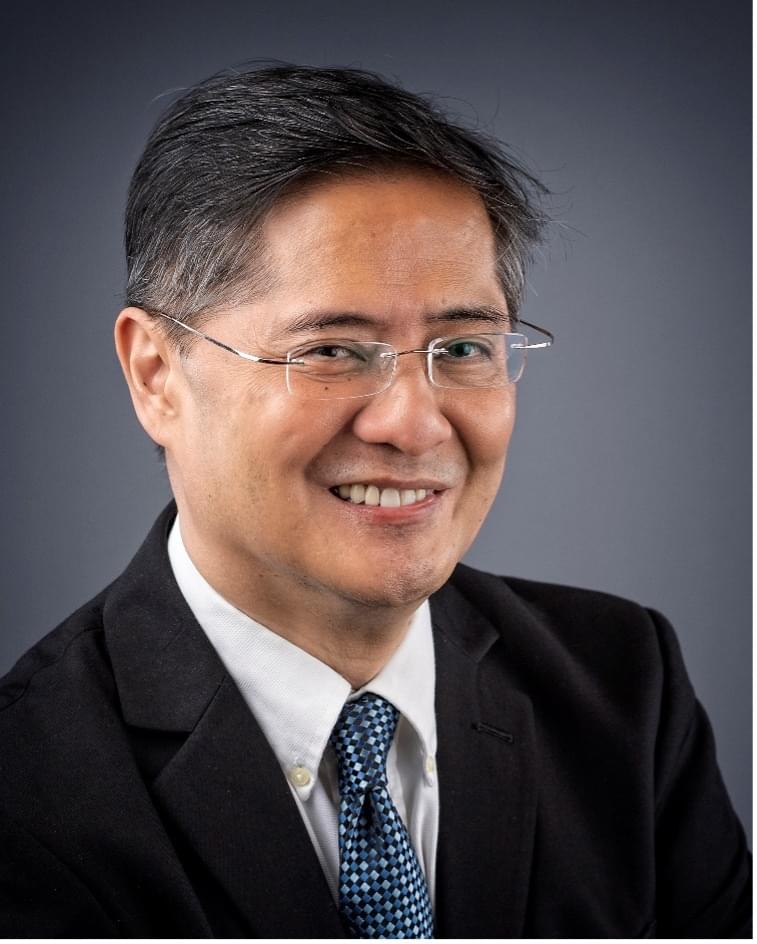 Vaibhav Magow, vice president at Hughes Network Systems, LLC (HUGHES), leads the company's broadband systems sales effort in the Asia Pacific, Middle East/Africa, Europe and Russia/CIS regions. Mr. Magow works closely with satellite operators, mobile network operators, and national and local government agencies to tailor and implement high performing and efficient satellite solutions to help connect the unconnected and enable enterprise digital transformations. A satellite communications and IT professional with more than 25 years of experience, Mr. Magow has held positions of increasing responsibility in sales, product development, marketing and program management over the course of his career. Prior to joining Hughes in his regional role, Mr. Magow focused on the Indian satellite market at Hughes Communications India, Ltd. (Hughes India). Mr. Magow obtained a Bachelor of Engineering degree in Computer Science from the University of Pune in Pune, Maharashtra, India. He speaks frequently at regional industry conferences and panels. Consumers, businesses, governments and communities around the world benefit from the connected experiences enabled by Hughes technologies and services. To learn more, visit our website at www.hughes.com or follow us on Twitter @HughesConnects and on LinkedIn at www.linkedin.com/company/HughesConnects
Profile at Linkedin: https://www.linkedin.com/in/vaibhavmagow/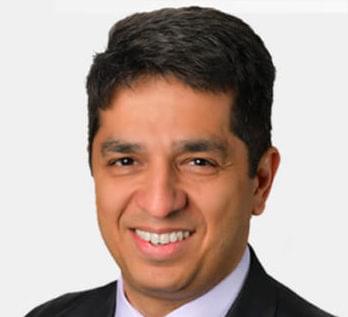 Sean Yarborough is a Vice President of Product Management at ST Engineering iDirect. In this role, Yarborough oversees the strategies for iDirect's platform portfolio which includes managing the entire lifecycle from conception to end of life. Prior to joining ST Engineering iDirect, Sean was a Vice President of Service Assurance, with Spirent Communications, where he managed a portfolio of mature and new service assurance solutions for voice, video, and data services in the telecommunications and enterprise markets. These solutions ranged from traditional hardware appliances to SaaS based solutions. At Spirent, Sean advised leading service providers around the world on best practices for activating, monitoring, and troubleshooting business, wireless, and residential services. With over 25 years of experience in the IT, mobile, telecom, and satellite markets, Sean offers a unique blend of knowledge and cross-functional experience to educate the global community on the importance of satellite technology and its continued alignment with telco initiatives. He has a BS in Electrical Engineering (University of Virginia) and an MBA (University of Maryland - College Park).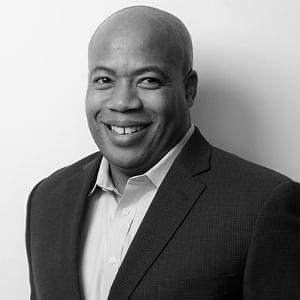 Prior to joining Gilat, Hagay served as VP Strategic Accounts - Cyber Security at Allot Communications (Nasdaq – ALLT) where he was instrumental in transforming Allot to be the market leader of network- based cyber-security as-a-service for communication Service Providers. Previously he served as Gilat's Head of the VSAT Line of Business. In this period Gilat became the world leader for LTE cellular and commercial In- Flight broadband Connectivity over satellite. Earlier in his career, Hagay held senior positions in Sales, Marketing and Product Management at Modu Mobile, PacketLight Networks, which he co-founded (Acquired) and Telstra Research Laboratories. Hagay started his career in an elite technology unit of the IDF and is the co-author of nine granted patents. Hagay holds a BSc and MSc in Electronic Engineering from Tel-Aviv University and an MBA from Monash University.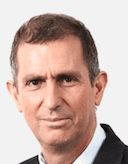 Since January 2020, Sylvia Poll is the Head of the Digital Society Division in the Telecommunication Development Bureau of the International Telecommunication Union (ITU). This Division focuses on digital inclusion, and digital innovation ecosystems. Before that, she was for five years the Head of the ITU Project Support Division.
Sylvia Poll was the Deputy Permanent Representative of the Permanent Mission of Costa Rica to the United Nations Office in Geneva and other International Organizations in Switzerland from 2010 to 2014, where she was the main focal point for Costa Rica, on sport for development and peace, as well as ITU, WIPO, WHO and IOM. Prior to this position, she was the Latin America Regional Manager of Executive Programs at the INCAE Business School and a manager at a Costa Rican communications company.
Ms. Poll was also an accomplished elite swimmer. She represented Costa Rica in two Olympic Games, Seoul, Korea 1988 and Barcelona, Spain, 1992. She won a silver medal, the first Olympic medal ever at that time, for Costa Rica and Central America, in addition to winning over 600 medals at national, regional and world swimming competitions. She was chosen the Best Athlete in Latin America two years in a row, in 1988 and 1989. Since 2010 she is a Member of the international organization "Peace and Sport", as one of their "Champions of Peace", a special Sport Ambassador, to help build sustainable peace through sport. She has also written on sport in different media outlets and worked as an expert swimming commentator during the broadcasting of the recent Rio Olympic Games 2016. Ms. Poll holds a Master in Business Administration and an Executive Master in International Negotiations and Policy Making.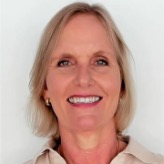 Jean-Benoît Laithier is Principal Advisor, Euroconsult.
Jean-Benoît joined Euroconsult in 2021 as Principal Advisor focusing on the satellite communication ecosystem. Since he joined the company, Jean-Benoît has led strategic consulting mandates for a set of government and commercial clients. Jean-Benoit is the editor in chief for Euroconsult's research report Ground Segment Market Prospects. Prior to joining Euroconsult, Jean-Benoît was Manager, Sales & Business Development at the satellite operator SES, responsible for business development, pre-sales, sales and post-sales activities in the Government & Institution domain.
From 2007 to 2019, Jean-Benoît was Marketing Manager and Bid coordinator at Thales Alenia Space, working on Satellite communications and Navigation fields. Jean-Benoît holds an Aeronautical Engineering Degree from ENAC, a Master's Degree in Microwaves and Optical Telecommunications from Université Paul Sabatier and an MBA from EDHEC Business School.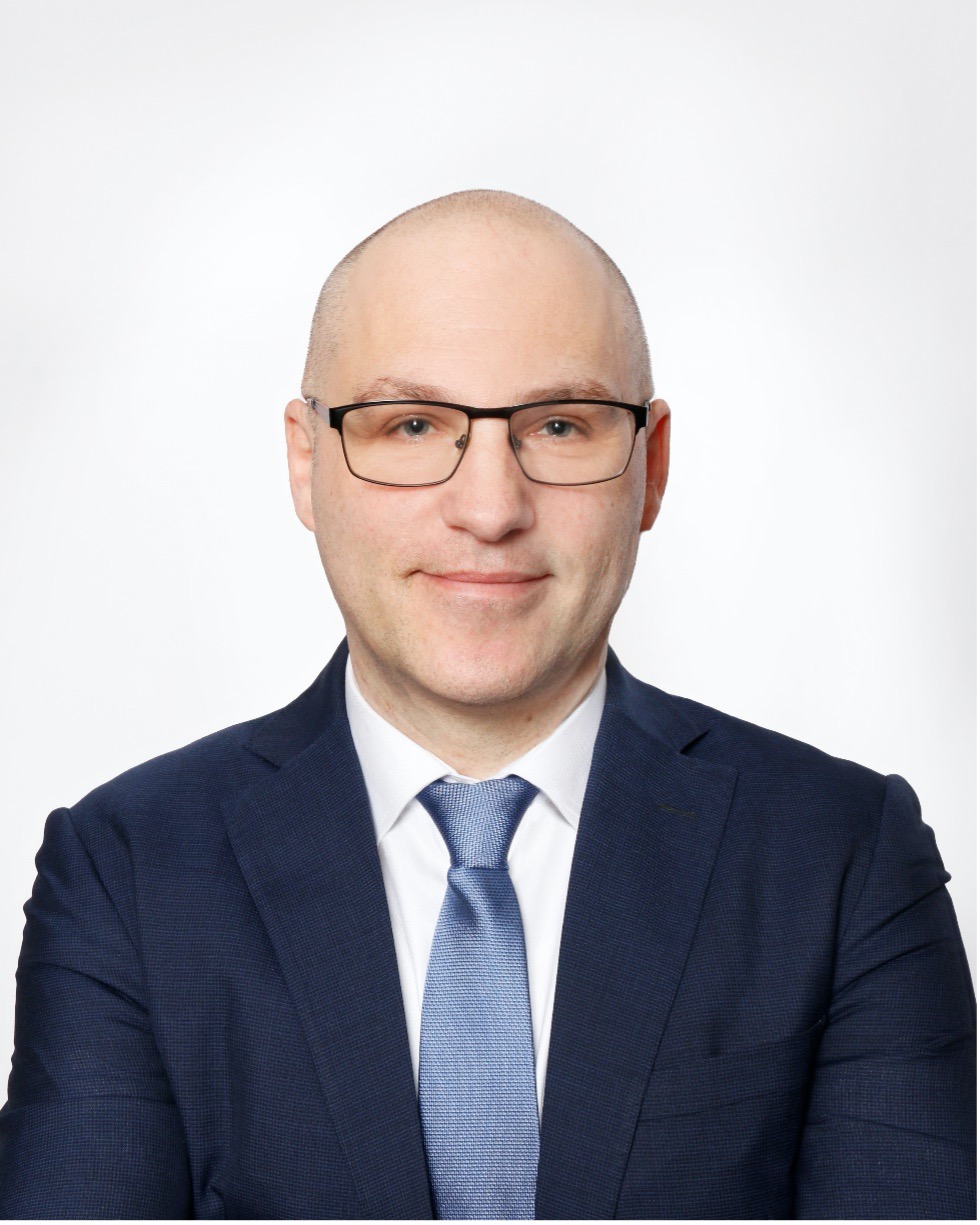 Mr. Ekachai Phakdurong, Chief Strategy Officer (CSO), Thaicom Public Company Limited
Mr. Ekachai Phakdurong is a professional business executive in satellite and telecommunications industries. He is currently Thaicom Public Company Limited's Chief Strategy Officer (CSO), overseeing the company's corporate strategy, business development, and corporate communications.
With his strong engineering background and more than 20 years of experience in the industry, he held several leadership positions at Thaicom, including director and head of business units overseeing subsidiaries in Thailand and overseas, regulatory and government affairs, business strategy, business development, engineering, operations, customer services, and corporate communications.
Ekachai has a Master of Science in Electrical Engineering from University of Southern California in Los Angeles and a Bachelor of Engineering with First Class Honors in Electrical Engineering from Chulalongkorn University in Bangkok.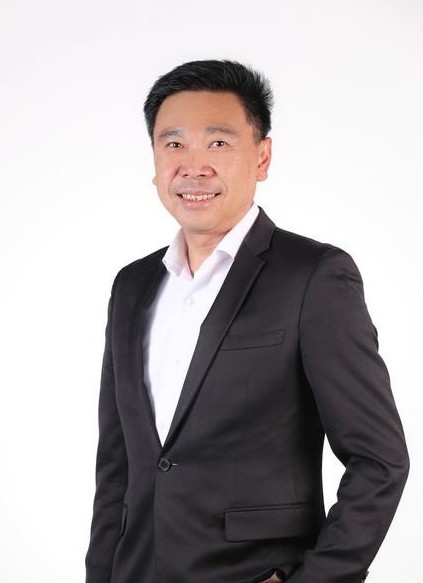 Ronald van der Breggen, Chief Commercial Officer of Rivada Space Networks, has more than 30 years' experience in the terrestrial data-networking and satellite industry where he worked in leading management positions. A native of the Netherlands, van der Breggen began his telecom career at Dutch Telecom incumbent KPN. From 2003 to 2013, he served as Vice President Customer Account Management at SES, one of the world's leading satellite operators. Having worked in both the fiber and satellite industries, Ronald knows first-hand the traditional limitation for data on satellites as compared to fiber. With Rivada's unique constellation network this will now change as it brings opportunities for customers they never had before. Ronald holds a Bachelor's degree in Business Administration from Nijenrode University as well as a Master's in Business Telecommunications from the Technical University of Delft, both in the Netherlands.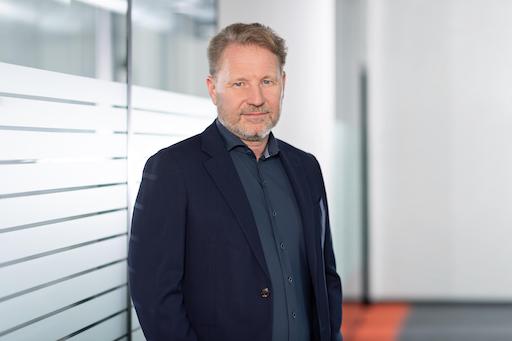 Miss. Ekaterina Pereponova, Senior Manager, Commercial Department, Intersputnik – experienced specialist with master's degree in management and extensive knowledge in the satellite communications industry. With over 7 years of experience at Intersputnik, she is responsible for opening new markets, developing global strategies, implementing projects with a high degree of complexity and providing alternative solutions with a high level of efficiency.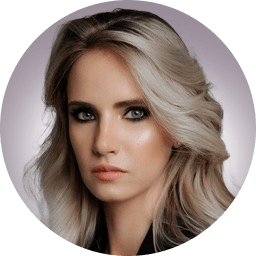 NATSATTEL-2023 | Operations Committee